On Monday, August 13th 2001, the Oriskany Police Department held a bike rodeo and life safety day at the elementary school. Other agencies that assisted where the Oriskany Vol. Fire Dept, The Village of Oriskany, Whitestown Police Department, American Red Cross, and the Oriskany PTA. A special thank you goes out to Patrolman Rich Zabek. His efforts and time made the day a great success for all involved.
Below are some pictures from the day with a brief discription.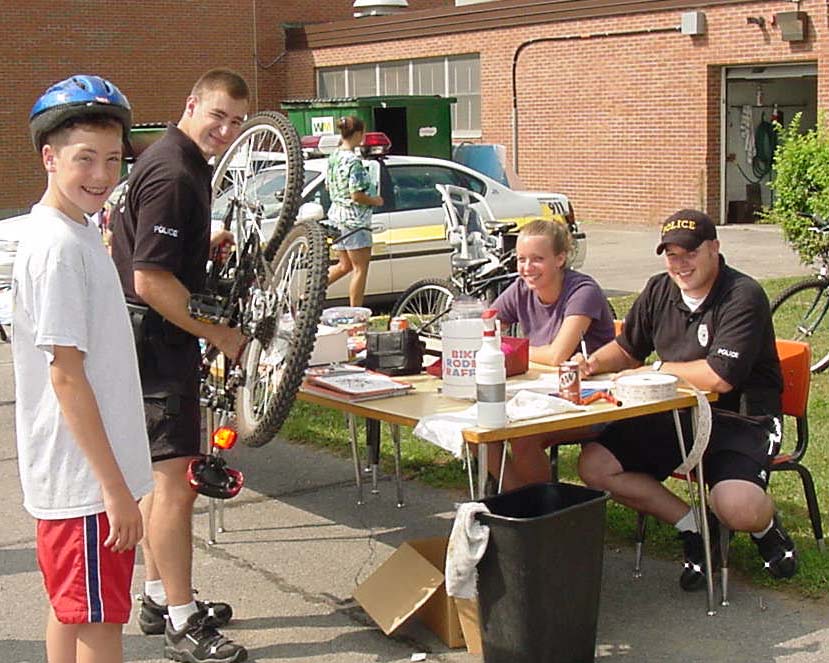 Each bicycle was inspected and registered with the village police department. A raffle was also done, the prizes can be seen below.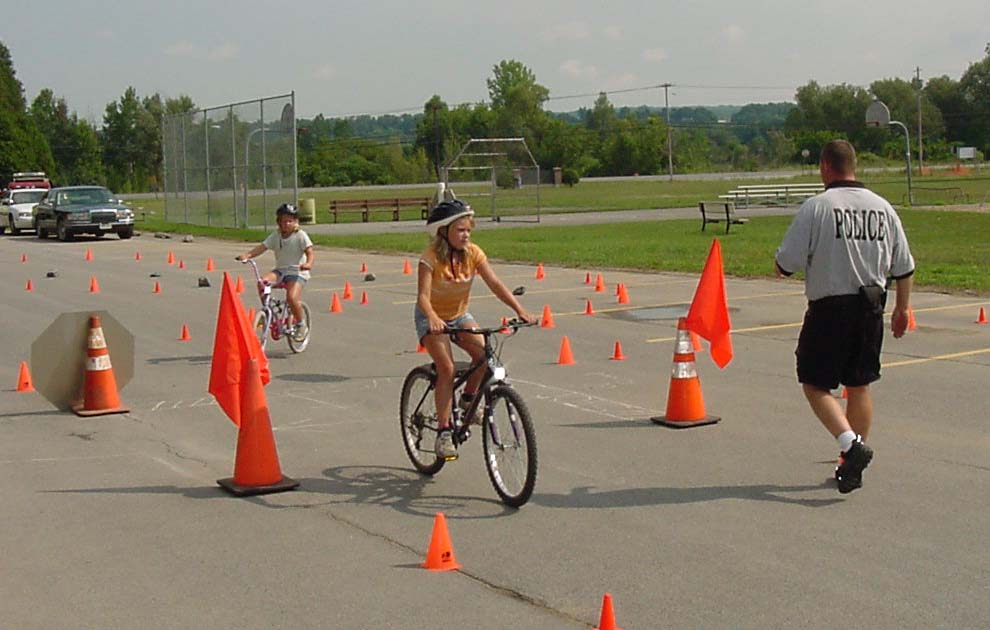 Patrolman Zabek instructs the children on the importance of intersection safety.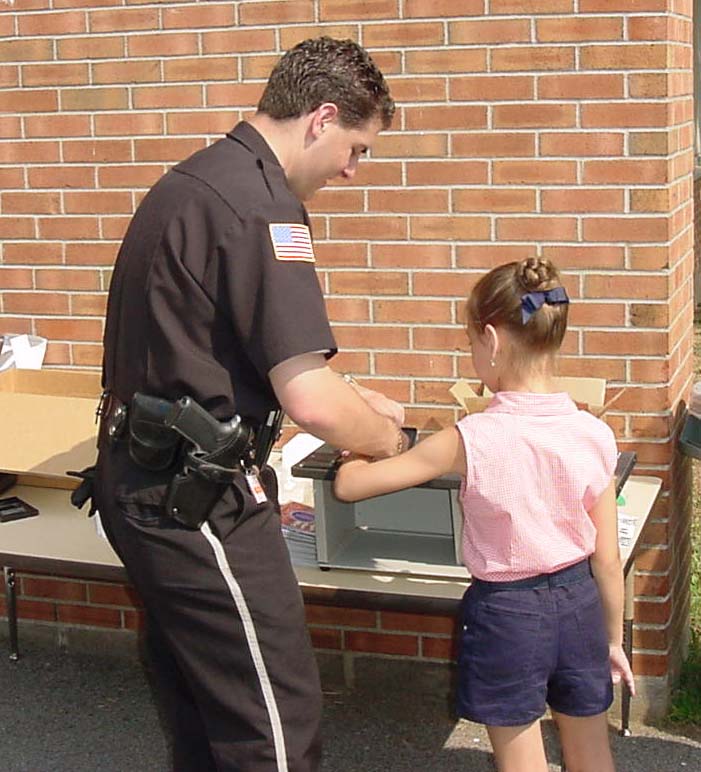 Officer Pat O'conner from Whitestown Police Department takes finger prints of children as part of the Kid Care Id Program sponsered by the Town of Whitestown Police.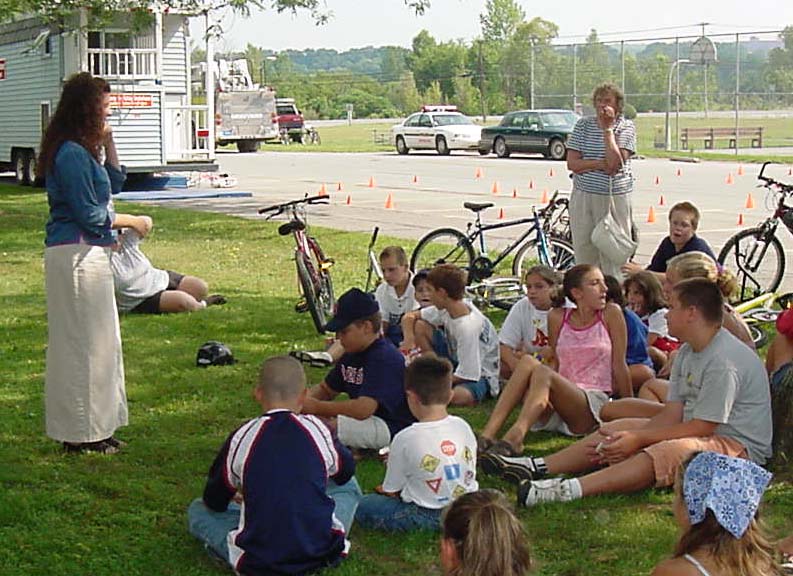 Volunteers from the American Red Cross tells the children the importance of water safety and other topics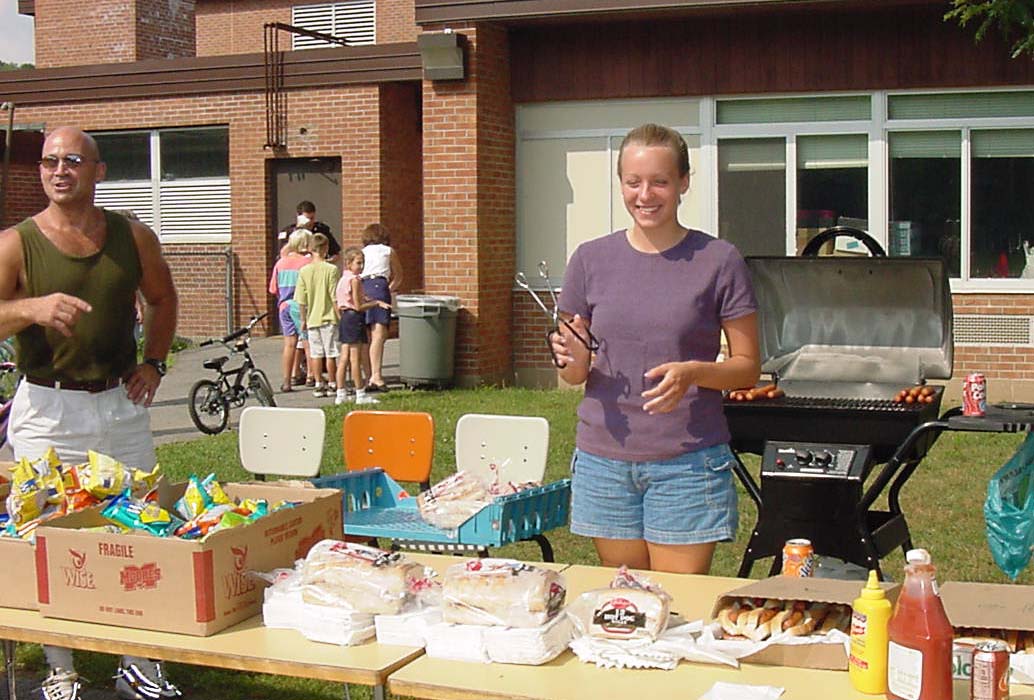 The PTA and other volunteers help serve the food and beverages throughout the day.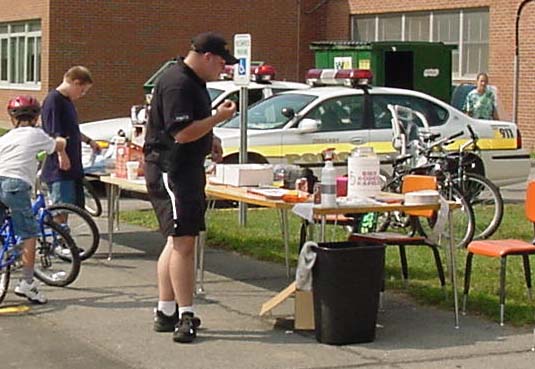 EVEN THOUGH WE HAD SOME EATING MORE THAN OTHERS!!!! (just kidding)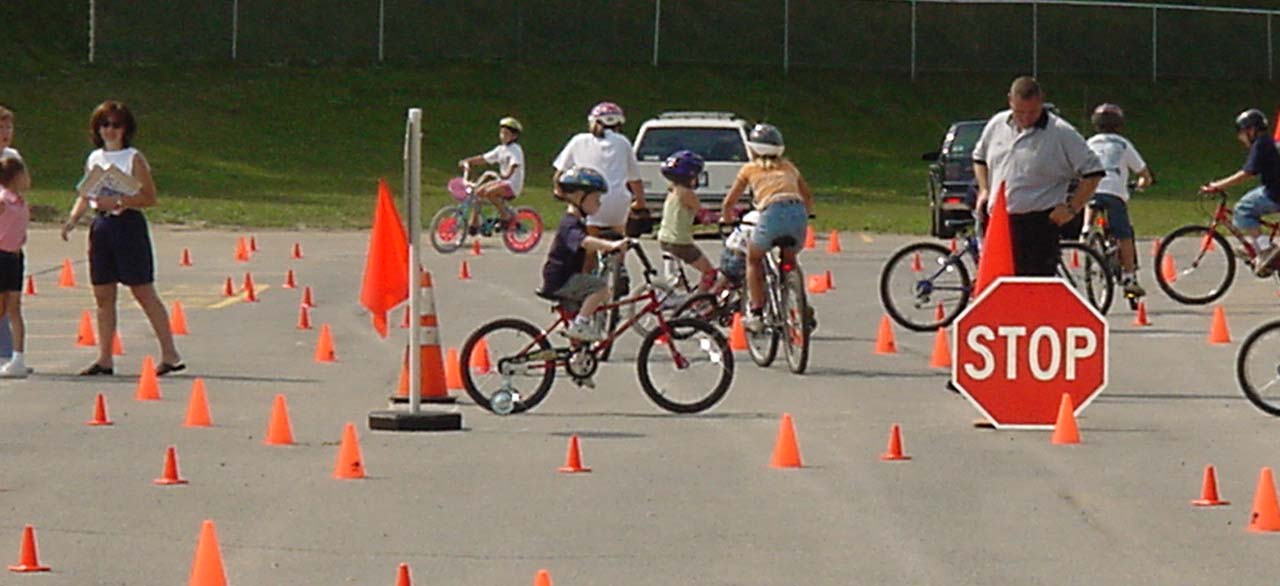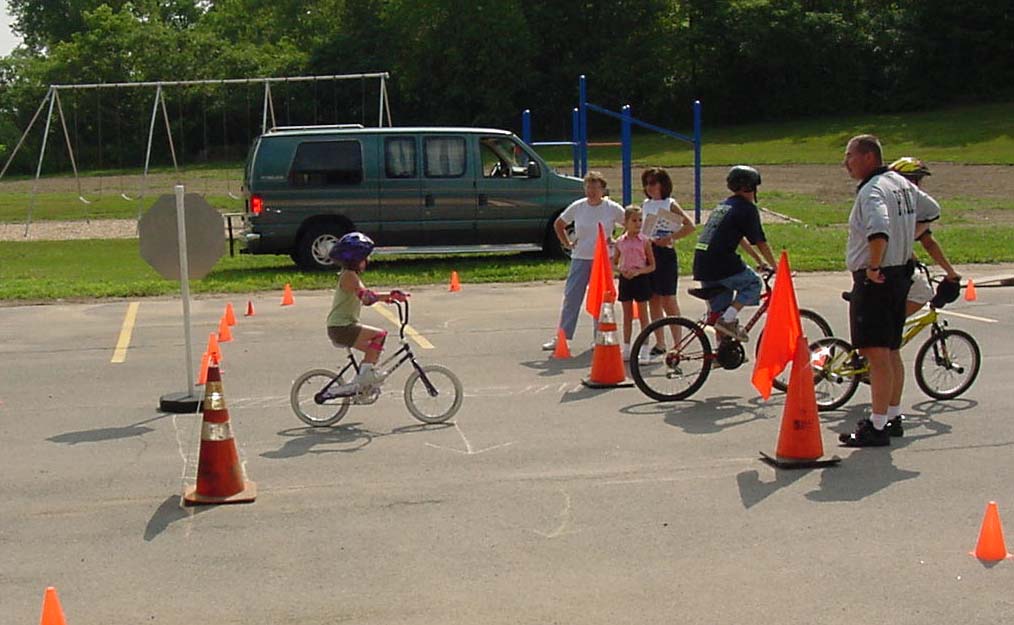 Some of the children going through the course.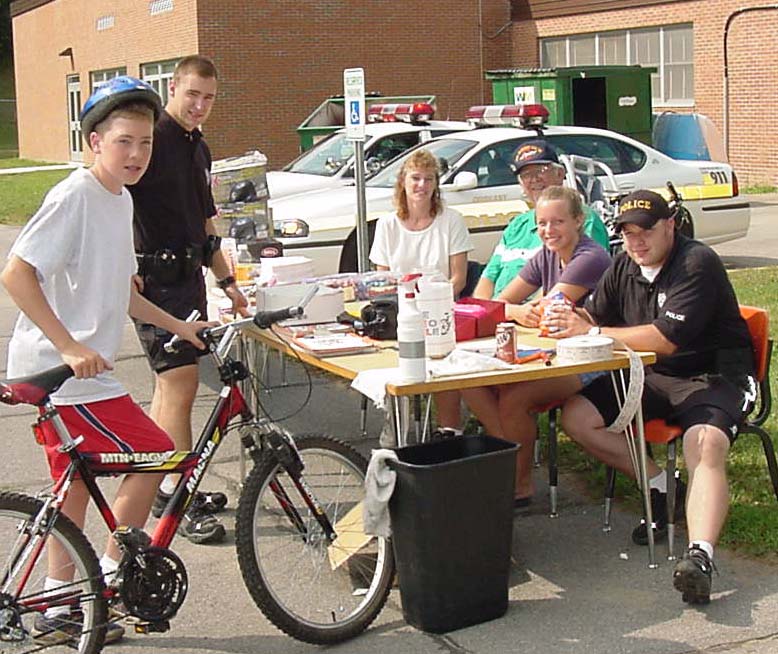 The registration table where Officers Shane Yoxall and Jeff Burkhart help Mayor Rothdiener and Miss Oconner register the bikes while Oriskany Summer Coordinator Deb Waskewicz hands out the certificates of completion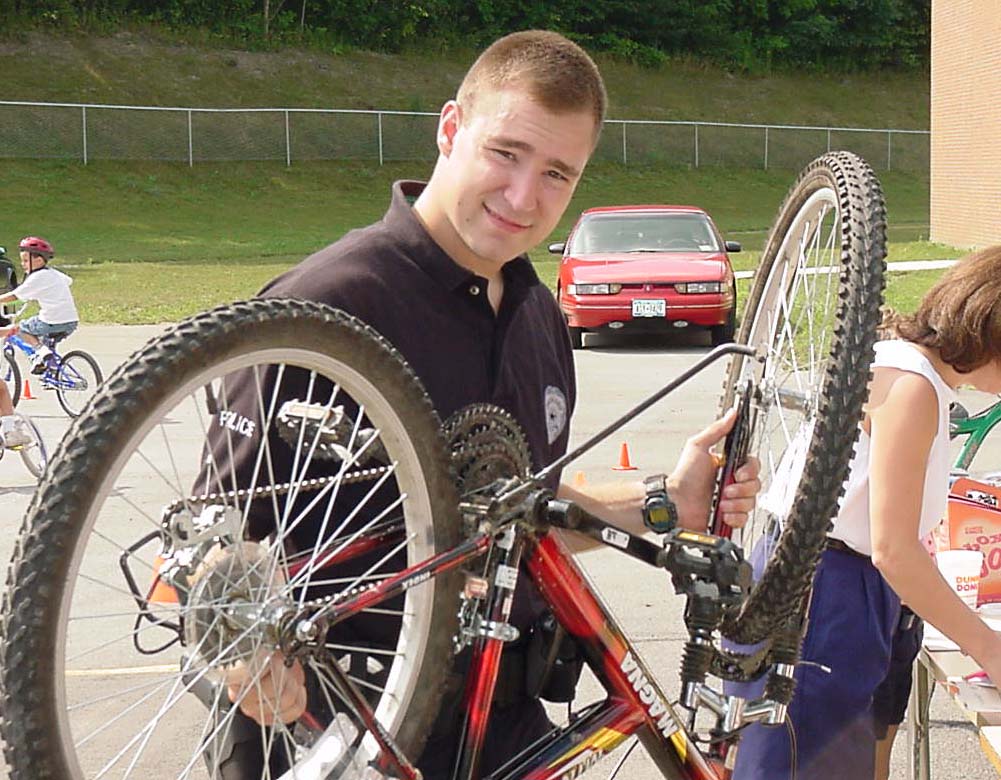 Officer Jeff Burkhart inspects a bicycle preparing to enter the bike course. Information was recorded on the bicycle in case of theft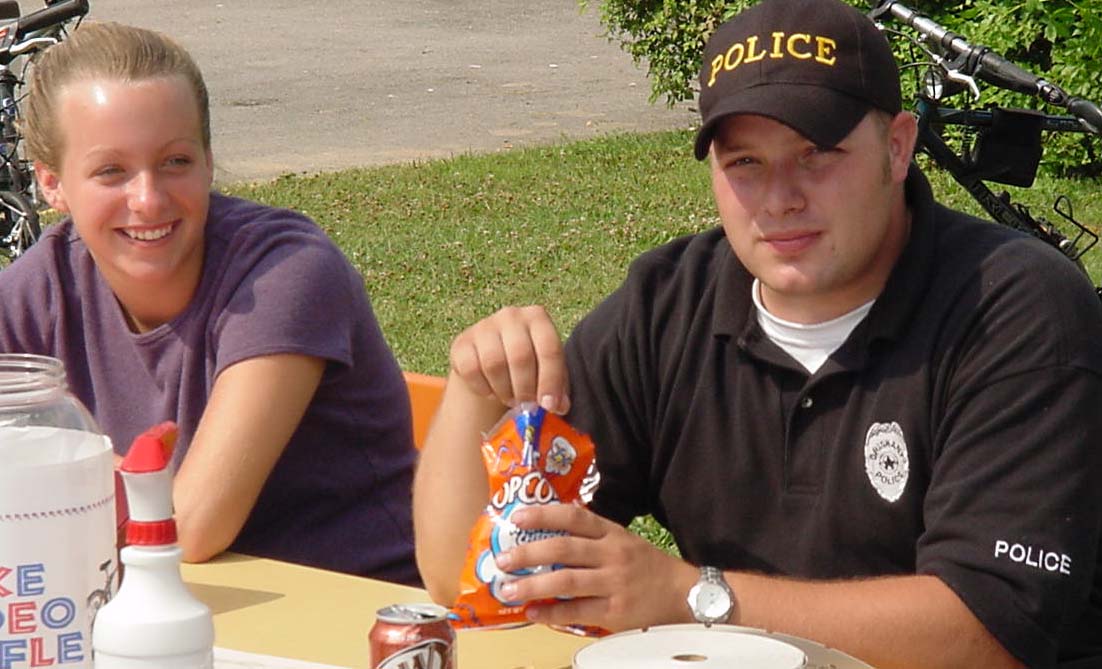 GUESS WHO!!!!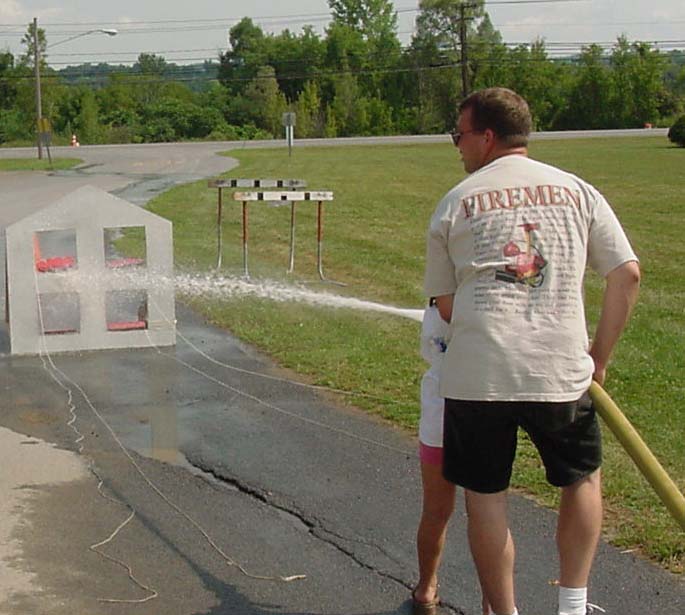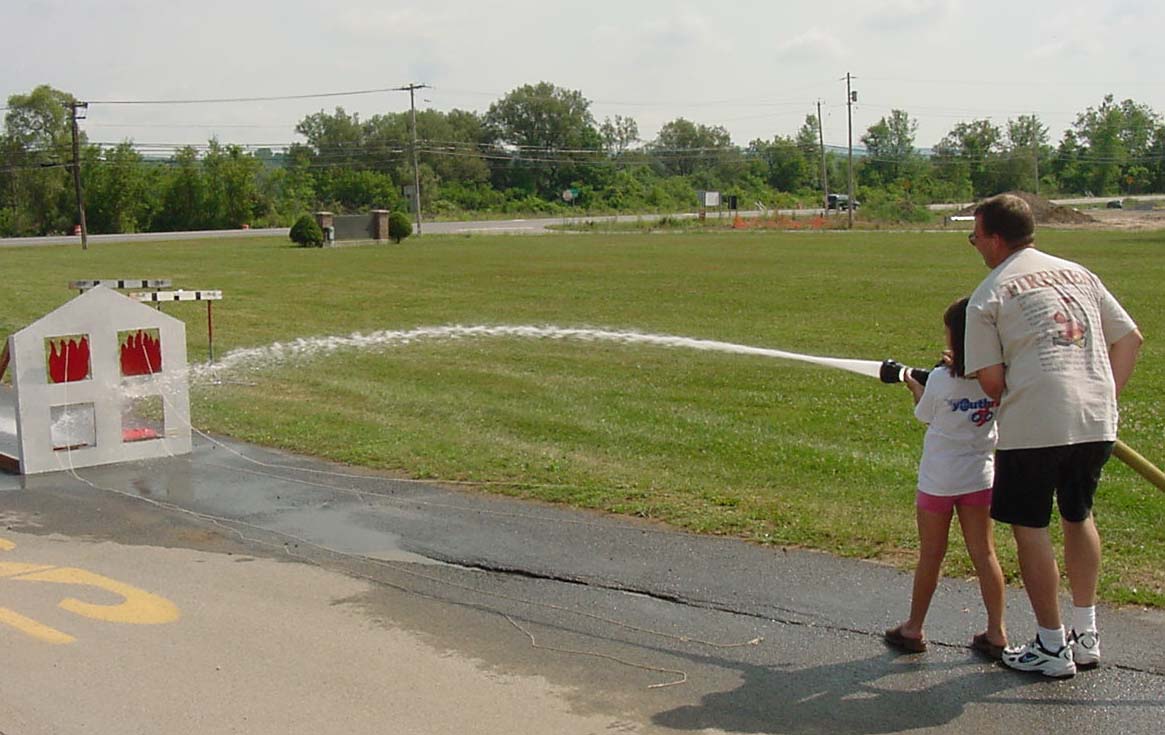 Capt. Brett Cassevah letting a child feel what it is like to put out a fire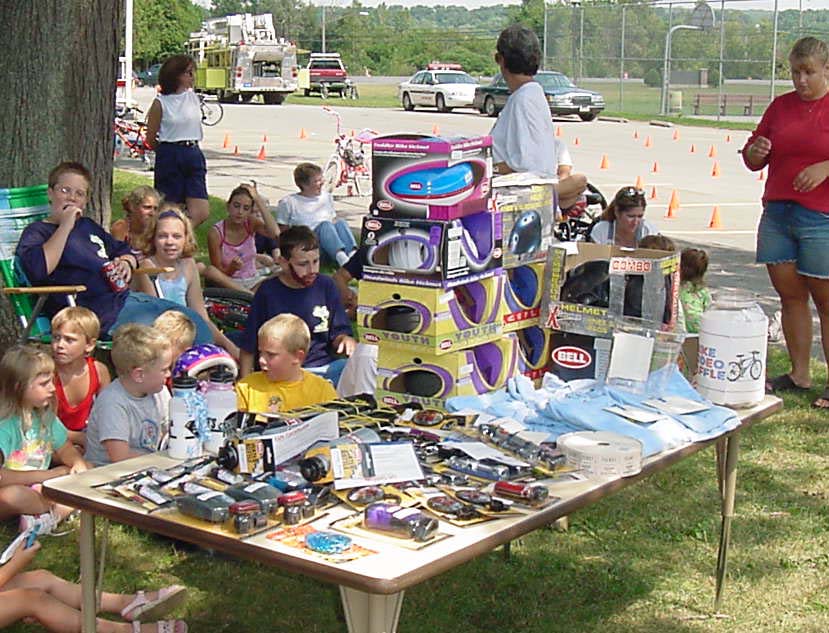 A table full of donated door prizes.
Those organizations that donated prizes where:
Village Hardware
Nice and Easy - Oriskany
River St Bistro
Capri Pizza - Oriskany
TJ Madden Concrete
Wal-Mart
K-Mart
Dick Sonnies Bike (donated two bikes for the grand prizes)
Schuss Bike
JPJ Electronic Communications
Sahls Glass and Glazing
Herkimer County Trust
Once again, special thanks to all those who helped to make the day a success for all the participants.